Research in the Bose Lab falls into three overlapping themes: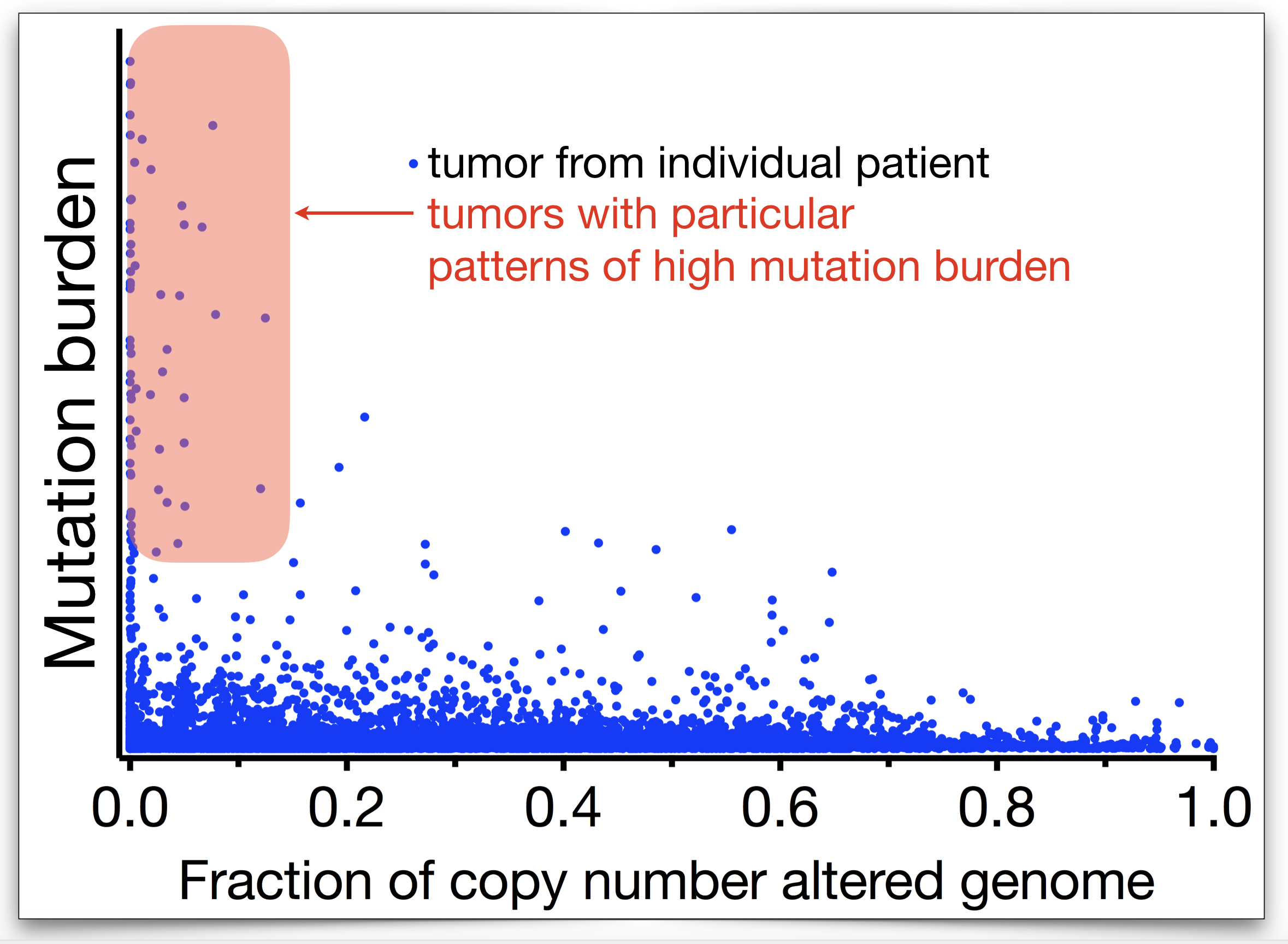 Evolution and Mutagenesis in Cancer
We study evolution and mutagenesis in cancer subtypes via organoids, cell lines and murine systems.  This enables us to investigate diverse aspects of cancer biology including:
our ability to model such patients' disease in vitro, ex vivo and in vivo
to understand how oncogenic events functionally combine and cooperate to drive cancer formation and treatment resistance, rather than studying them individually.  Interpreting patient' tumor profiles requires such a contextual map
to experimentally define the determinants within the immune and endocrine microenvironments that affect tumor initiation and response to therapy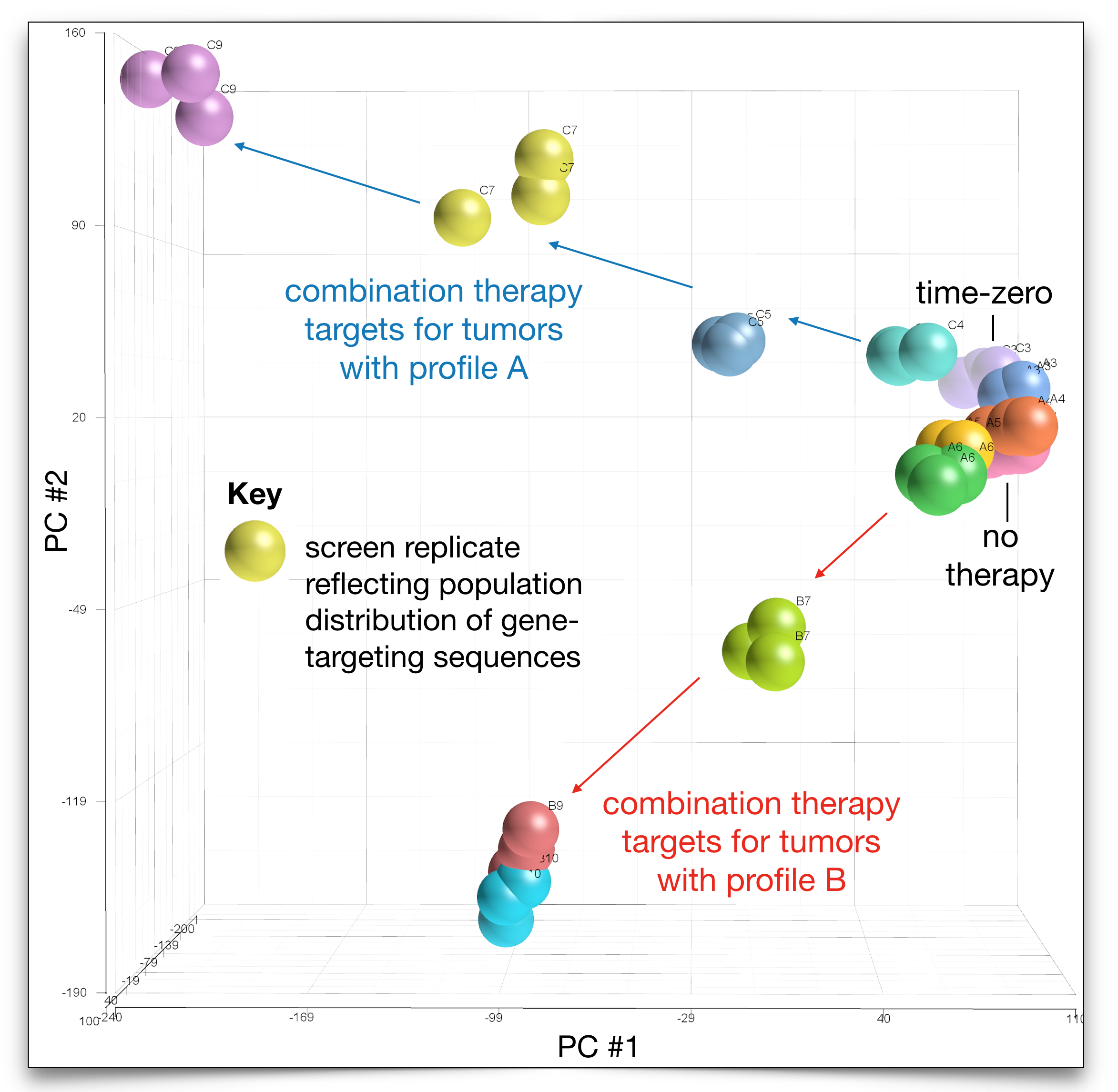 Sensitization to Treatments among Cancer Sub-types
Most pooled gene-knockout screens are powered to identify mediators of drug resistance.  We are developing modified approaches that are powered instead to identify mediators and mechanisms of increased sensitivity to modern therapies.
We have also completed whole-genome screens that suggest differing combinatorial treatment strategies depending on the tumor profile.
One such set of results is leading us to investigate how epigenetic modifiers can be targeted in combination with standard-of-care therapies for a subset of prostate cancer patients.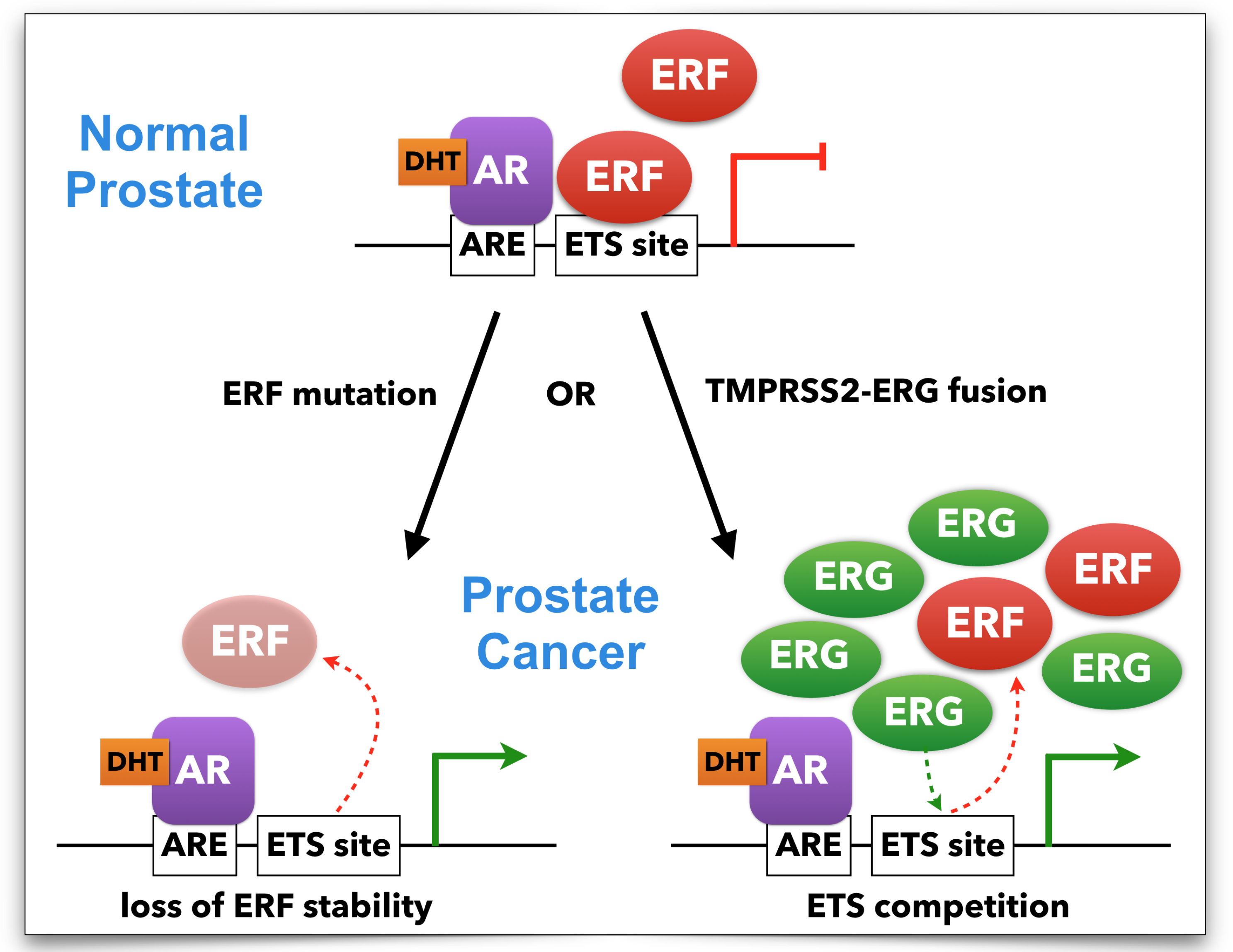 Oncogenic Driver Networks
There are many protein families for which several members can individually give rise to cancer when dysregulated; for example, the ERG, ETV1 and ETV4 prostate oncogenes and the ERF prostate tumor suppressor (Bose et al, Nature, 2017), are some of the 30 members of the ETS transcription factor family.  
The frequency of each alteration has a unique distribution for a given cancer subtype, despite several family members being simultaneously expressed, with overlapping chromatin binding sites etc.
Rather than studying individual mechanisms of gene, transcript and protein regulation, we are particularly interested in understanding how such families of cancer drivers compete, cooperate, become redundant and/or get bypassed, as well as determining whether processes occur within a clone, or between clones.
We study such networks both in cancer and normal cells, to understand how their dysregulation gives rise to tumor initiation.