Publications
Zhao SG, Chen WS, Li H, Foye A, Zhang M, Sjöström M, Aggarwal R, Playdle D, Liao A, Alumkal JJ, Das R, Chou J, Hua JT, Barnard TJ, Bailey AM, Chow ED, Perry MD, Dang HX, Yang R, Moussavi-Baygi R, Zhang L, Alshalalfa M, Laura Chang S, Houlahan KE, Shiah YJ, Beer TM, Thomas G, Chi KN, Gleave M, Zoubeidi A, Reiter RE, Rettig MB, Witte O, Yvonne Kim M, Fong L, Spratt DE, Morgan TM, Bose R, Huang FW, Li H, Chesner L, Shenoy T, Goodarzi H, Asangani IA, Sandhu S, Lang JM, Mahajan NP, Lara PN, Evans CP, Febbo P, Batzoglou S, Knudsen KE, He HH, Huang J, Zwart W, Costello JF, Luo J, Tomlins SA, Wyatt AW, Dehm SM, Ashworth A, Gilbert LA, Boutros PC, Farh K, Chinnaiyan AM, Maher CA, Small EJ, Quigley DA, Feng FY. The DNA methylation landscape of advanced prostate cancer. Nature Genetics. (2020)
Ryan M, Bose R. Genomic Alteration Burden in Advanced Prostate Cancer and Therapeutic Implications. Front Oncol. (2019)
Adams E, Karthaus W, Hoover E, Liu D, Gruet A, Zhang Z,Cho H, DiLoreto R, Chhangawala S, DiLoreto R,  Liu Y, Watson P, Davicioni E, Sboner A, Barberi C, Bose R, Leslie C, Sawyers C. FOXA1 mutations alter pioneering activity, differentiation, and prostate cancer phenotypes. Nature, (2019).
Bose R, Karthaus W, Armenia J, Abida W, Iaquinta P, Wongvipat J, Wasmuth E, Shah N, Doran M, Wang P, Sullivan P, Patruno A, International SU2C/PCF Prostate Cancer Dream Team, Zheng D, Schultz N, Sawyers C. ERF mutations reveal balance of positive and negative ETS factors controlling prostate cancer. Nature, 546, pp. 671-675 (2017). 
Kelly W, Godwin J, Hoffman-Censits J, Knudsen K, De Leeuw R, Leiby B, Southwell T, Hubert C, Smith D, Chatta G, Agahalar J, Scher H, Bose R, Autio K, Abida W, Slovin S, The Prostate Cancer Clinical Trials Consortium. c15-153: Randomized phase IB/II study of enzalutamide with and without ribociclib in patients with metastatic castrate resistant, chemotherapy naïve prostate cancer that retains RB expression. Journal of Clinical Oncology. 20 (2018). 
Silvestri C, Bose R, Attisano L and Wrana J. Functioning of Transmembrane Receptors in Signaling Mechanisms: Cell Signaling Collection, TGF β Signal Transduction. 70, pp. 521-532 (2010). 
Bose R*, Narimatsu M*, Pye M, Zhang L, Miller B, Ching P, Sakuma, R, Luga V, Roncari L, Attisano L, Wrana J. Regulation of planar cell polarity by Smurf ubiquitin ligases. Cell, 137, pp. 295-307 (2009).  *co-first authors.
Viloria-Petit A, David L, Jia J, Erdemir T, Bane A, Pinnaduwage D, Roncari L, Narimatsu M, Bose R, Moffat J, Wong J, Kerbel R, O'Malley F, Andrulis I, Wrana J. A role for the TGFβ-Par6 polarity pathway in breast cancer progression. Proc Natl Acad Sci USA, 106, pp.14028-14033 (2009).  
Wang H, Ogunjimi A, Zhang Y, Ozdamar B, Bose R and Wrana, J. Degradation of RhoA by Smurf1 ubiquitin ligase. Methods in enzymology, 406, pp.437-447 (2006).
Le Roy C, Bose R and Wrana J. Trafficking of Serine/Threonine Kinase Receptors and Smad Activation. Smad Signal Transduction. 9, pp. 177-191 (2006).
Bose R*, Ozdamar B*, Barrios-Rodiles M, Wang H, Zhang Y and Wrana J. Regulation of the polarity protein Par6 by TGFß receptors controls epithelial cell plasticity. Science, 307, pp.1603-1609 (2005).  *co-first authors.  
Barrios-Rodiles M, Brown K, Ozdamar B, Bose R, Liu Z, Donovan R, Shinjo F, Liu Y, Dembowy J, Taylor I,Luga V, Przulj N, Robinson M, Suzuki H, Hayashizaki Y, Jurisica I, Wrana J. High-throughput mapping of a dynamic signaling network in mammalian cells. Science, 307, pp.1621-1625 (2005).  
Bose R, Hwang S. Income and spending patterns among panhandlers. CMAJ, 167, pp.477-479 (2002).  
Bose R, Ahmad A, Dicks A, Kayser K, McClelland R. Spectroscopic characterization by laser flash photolysis of electrophilic intermediates derived from 4-aminostilbenes. Stilbene "nitrenium" ions and quinone methide imines. Journal of the Chemical Society, Perkin Transactions 2, pp.1591-1600 (1999). 
External Funding
We are deeply grateful for receiving funding for the above projects from: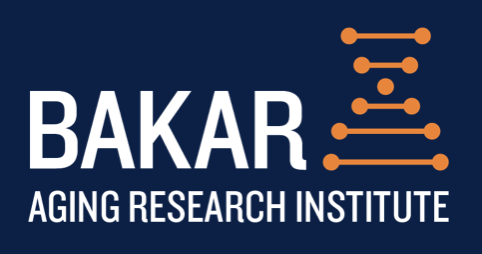 You can make a difference